Getting back to normal is now an option for UK businesses. But opening with a big bang is unlikely to happen for many. Unpicking all the changes from COVID-19 is complex, especially from an employment law point of view.
Let us walk you through some of the considerations you'll need to take and how to manage re-opening the office over the summer.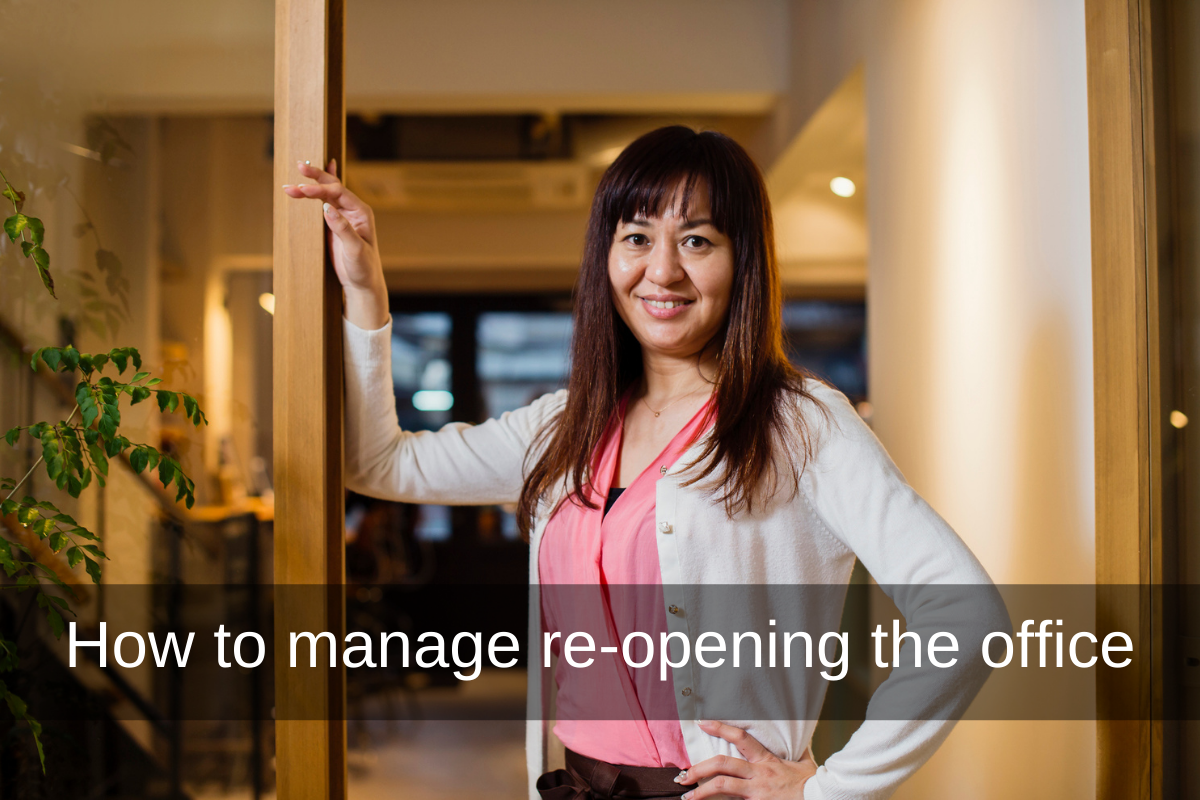 Hybrid working
Many businesses have adapted quickly to remote working. Even before the pandemic, there was a growing demand for a more flexible approach to the workday. A recent study finds that two-thirds of employees would like to maintain some flexible working.
Whether as a result of reclaiming the commute or to ease caring responsibilities at home, employers can't ignore that hybrid working is a viable option.
Many large companies have already stated they will allow staff to choose where they work.  This is a mix of home and office work or completely remote. If you are implementing hybrid working into your business, (and there are many benefits for doing so), it is vital you implement a policy that sets out your and your employee's expectations.
Flexible work request
Businesses should expect to see a rise in flexible working requests from employees. Staff see the benefits of home working, flexible hours and a better work-life balance.
You need to assess each flexible work request on an individual basis. And point your employees towards any policy you have in place around this so they understand the procedures. Some of these staff may also want the flexibility to avoid peak travel time and reduce their risk of infection. Take these needs into account when deciding on flexible work requests.
Usually, you'll need to meet whoever has made a request, consider it in terms of your business and then let them know your decision.
If you have an increase in requests, we have an outsourced HR team who can help you manage this.
Keeping staff safe
When you are considering how to manage re-opening the office. This goes further than the times and locations where staff work. Employers have a duty to keep their staff safe at work, which includes reducing the risk of infection from COVID-19.
Include a COVID-19 policy in your staff handbook. Update this alongside any changes in COVID guidance. And set out what you are doing to keep staff safe. You may want to consider how you're ventilating the office, whether or not you are maintaining social distancing or what you are doing to keep any visitors safe.
If you have staff at higher risk of COVID, while they are no longer required to shield at home, as an employer you still need to make sure they are safe. Take their needs into account alongside the needs of anyone living with a vulnerable person.
Most of all, put what you are planning to do to keep staff safe into your policies and staff handbook.
Mask policy
While wearing masks indoors is no longer a legal requirement, we know that mask-wearing reduces infection. You will need to outline your policy on mask-wearing in your office, so your staff know what to expect.
If you expect staff to all return at once, some staff may feel uncomfortable or unsafe in offices without social distancing or masks. Again, communicate with your employees what your decisions are on mask-wearing and why you've reached this conclusion to help them understand.
Self-isolating staff
While restrictions end, people still need to self-isolate if they have a positive test if they have been in contact with someone who has tested positive for covid or if they have not been double vaccinated.
You should consider how you will support staff who need to self-isolate as you reopen the office and if employees need to be at home to care for children or relatives who are self-isolating. You need to consider how will you manage your workforce should these situations arise.
It is a good idea to go through each possibility and outcome.  Should a situation come up, you and your team know what to do.
Likewise, if you want staff to complete lateral flow tests regularly, tell them what is expected of them. Consider what you will do if they have been to an event where inevitably there will be a greater risk of transmission. Will you ask them to test more regularly?  Consider what will work best for your business, speak to your employees and put it into a policy.
Vaccination policy
It's also important to have a vaccination policy when you are looking at how to manage re-opening the office. Understanding who in your workforce has had a vaccination can help you manage infections and any disruptive periods of self-isolation.
Likewise, knowing when a staff member is getting a vaccination or booster can help you prepare for absences due to side effects.
Be aware that this could be classed as sensitive data and some employees may be reluctant to share this with you. You must keep this data private and not share it with the wider team.
Manage re-opening the office well
If there is one thing we have learned from this past year or so, we cannot say for certain how the pandemic will unfold in the winter. While we have hope for the vaccination programme, more variants and pressure on the NHS can change this. So, let's reopen with care. Having some plug and go solutions to hand no matter what happens means you can react appropriately and manage business changes well.
Get in touch to see how we can help you, as we've helped many businesses during this pandemic.