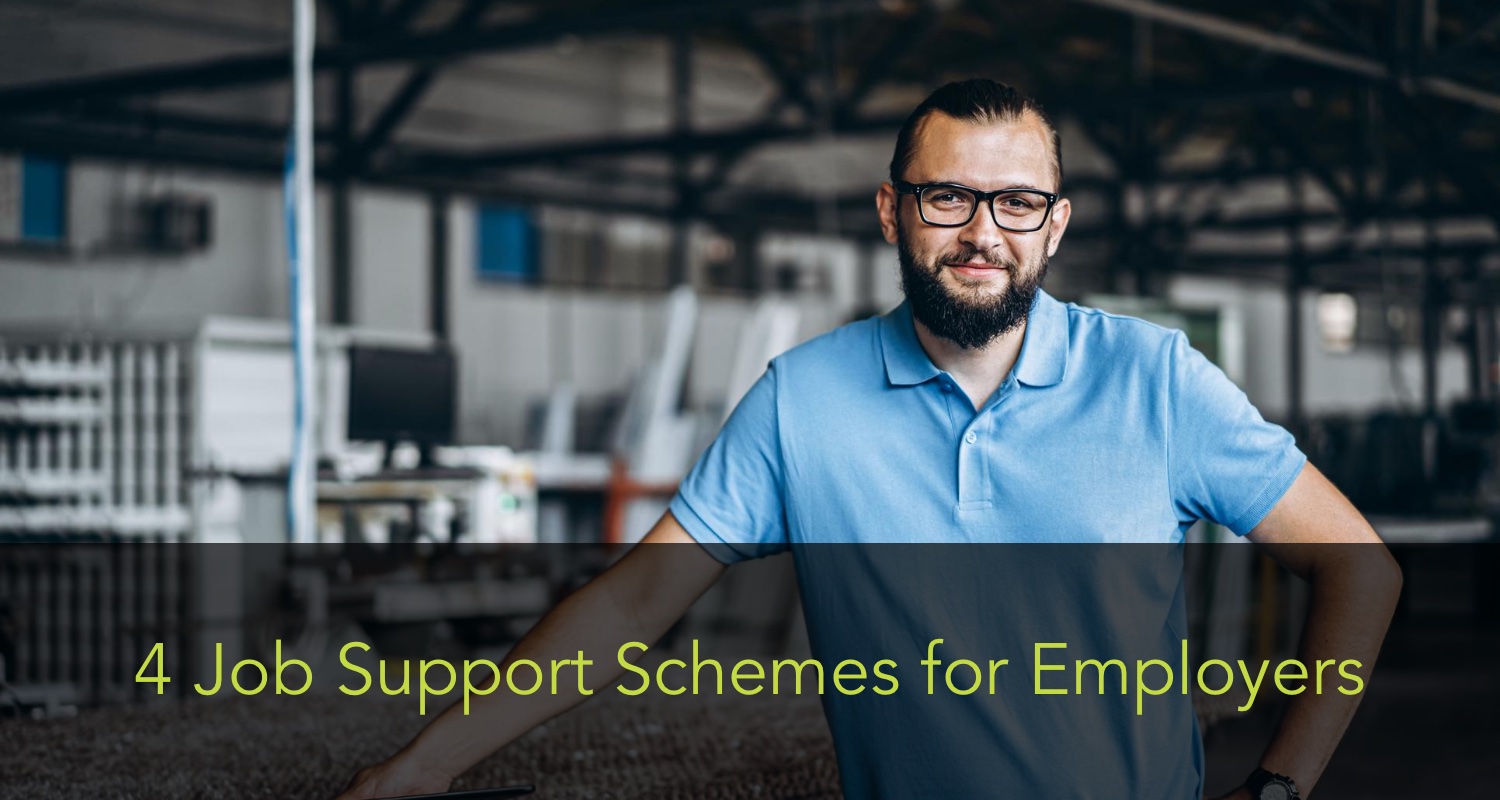 As lockdown is eased and employees are starting to return to work, four job support schemes are being made available to employers.  Each of these schemes is looking to support businesses and reduce unemployment levels in the UK.
Let's take a look at the benefits of each scheme and how you might use them for hiring and retaining staff in your business.
1. Kickstart Scheme
This is a new programme to help employers hire young people aged 16-24 years.
According to the ONS, over half of the young people in the UK are worried that coronavirus is going to impact their work. And these fears are grounded in the experience of employment by young people.
The Institute of Student Employers reports that 27 per cent of employers have said they will be recruiting fewer graduates; 23 per cent will be recruiting fewer apprentices and 31 per cent fewer interns.
The Government has recognised that many young people may be leaving school and university to find a difficult job market that leaves them at risk of long-term unemployment.
This is where the Kickstart scheme supports employers in hiring 16-24-year-olds who are on Universal Credit. The scheme will pay the wages for these employees for six months up to 100 per cent of the National Minimum Wage for 25 hours' work plus the associated employer National Insurance contributions and employer minimum automatic enrolment contributions.
Employers can top up this wage if they wish, and there is to be no cap on the number of places available.
2. Incentivising Traineeships
With the report that almost a quarter of employers are reducing how many trainees they hire, the Government is offering £1000 payment to employers hiring a trainee for more than six weeks.
This scheme is to support young people between 16-24 years getting work experience and hopes to lead to continuous employment.
3. Apprenticeships
From 1 August 2020 to 31 January 2021, employers can access payments of £2000 to take on an apprentice under 25 years old. This is in addition to the £1000 payment employers already received.
If your apprentice is over 25 years, then you can access a bonus of £1500 for hiring them to your company.
Should you be considering hiring an apprentice or trainee, then get in touch, and we can make sure you have all the paperwork in place.
4. Job Retention Bonus
For your employees who fall outside the young person category then the Government is offering a bonus of £1000 for every employee you bring back from furlough and employ until 31 January 2021. Employees must earn above the Lower Earnings Limit (£520 per month) on average between the end of October 2020 and the end of January 2021. Payments will be made from February 2021.
We are waiting to see the finer details of this scheme which are due to be announced by the end of July. However, the job retention scheme has become increasingly complex throughout lockdown, and we are advising all employers to issue new contracts.
You will also need to have all your records for any staff you have furloughed at any point during the scheme and keep them for at least six years.  HMRC are dealing with over 4,400 cases of fraud relating to the job retention scheme and are taking action against businesses.
We have services designed to make sure you have the correct records in place and are using the scheme in the right way.  Do get in touch for a consultation to find out how we can help you make employment simple.